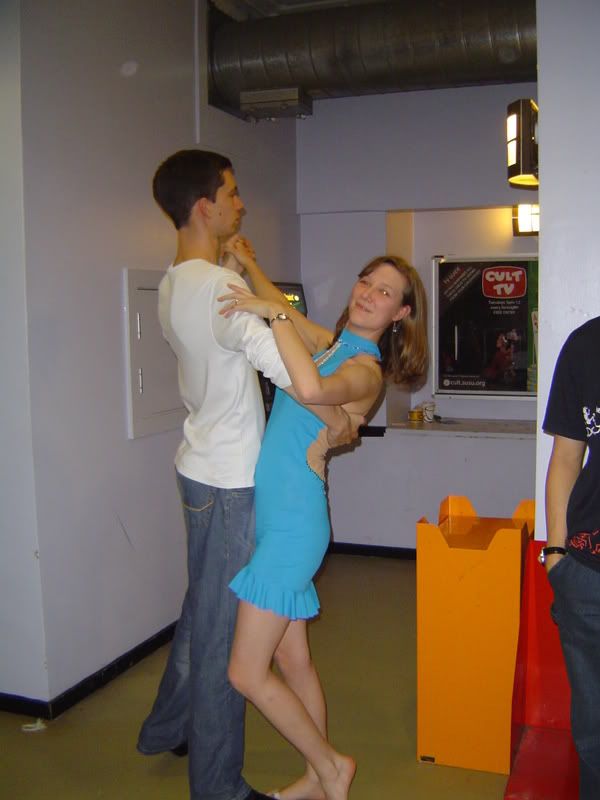 So having left the hardy world of Games Soc behind, with all its blood and violence my journey moved on.
I had come to a world of sparkly sequins and cha cha cha. I had come back in time as well to a gentler world. Back in the 30s and 40s when grandparents were dating this is what they did. Back in the days before the phrase "Do you want a dance?" meant "Can I grope you to music?"
A song plays and you can go up to any pretty young lady and say "May I?" and off you go.
"What's your name…2…3?"
"Lucy…together…2…3"
I imagine I've already sold this one to most of the guys on Campus. There is however one slight problem.
YOU HAVE TO SODDING DANCE!
I walked into the room and my mouth runs dry.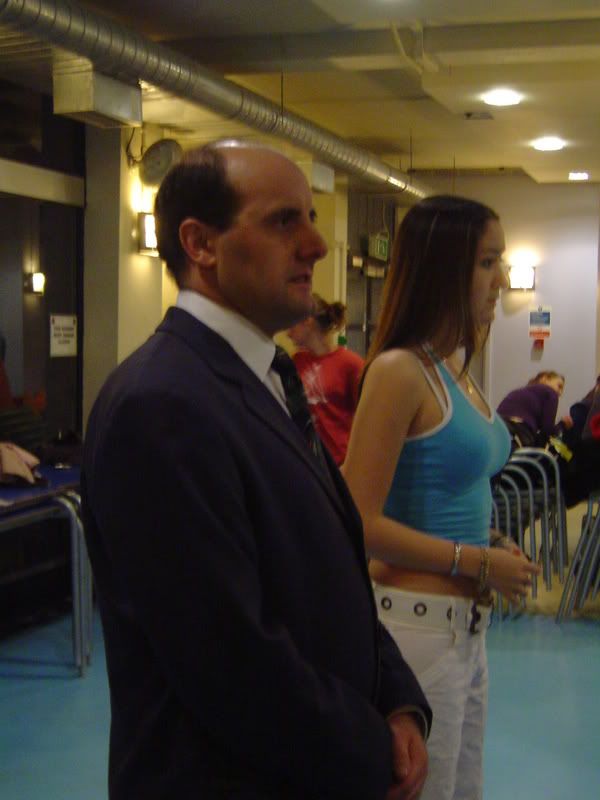 I turn to Team Tick.
"I'm actually quite scared"
"Yeah, you should be." Well that's bloody loyalty for you.
They split the room into boys and girls. The teacher talks us through the quick step. I seem to have the grace and poise of a one legged blind giraffe.
"Right forward, together, together left back, gentlemen" the teacher says. I realise even though I've come out with a tie on, I've forgotten to polish my shoes.
"Right gentleman go and find a partner" says the teacher.
I die.
The Society President, Jenny Hale takes pity on me and comes over.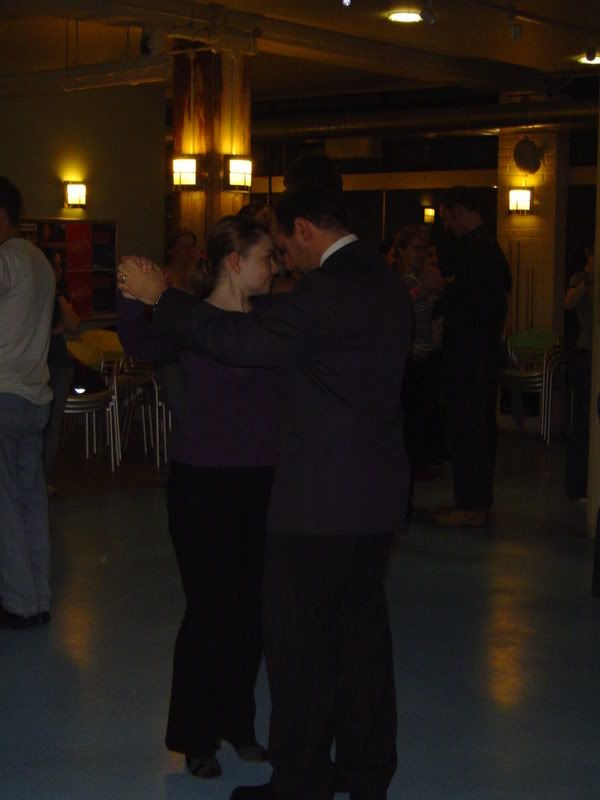 "Put your hand on my shoulder blade" she instructs me "then put your hand up like that, no not like that like that." Good grief I haven't felt this physically inept around a woman since…well you know. Ok so I'm standing opposite Jenny. One arm around her the other stretched out and I'm just looking at her and we're standing perfectly still and I feel myself shaking and then, oh dear Lord no….they…
PLAY MUSIC.
Oh no. OH NO! I have to move. My legs turn to jelly and I think I'm going to pass out. I put my head down and force my feet to do something.
And then we're actually dancing.
Jenny is wearing a pair of dark suede shoes. Slip-ons with a slight heel. Black.
After her I dance with Julie who is wearing brown shoes. Then someone in trainers.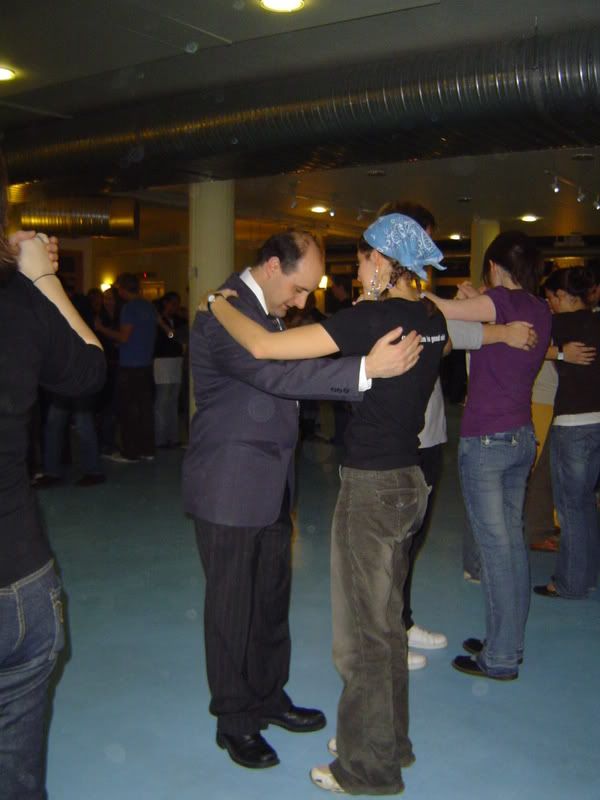 So far I haven't managed to look any of them in the face. Still at least I now know how my Granddad ended up with my Grandma.
Feet start to hurt. Then my ankles then my calves and then my knees…"Where is this pain going to stop?" I ask myself.
All of a sudden its time for the end of the first half. I look at my watch how can it be 9 o'clock already? WOW.
Someone who knows me comes up to me and says "are you staying for the second half?" Oh yes I reply.
"Great!" she says and turns to her friend "The Chaplain's staying for the Latin Half"
OH CRAP!
Latin is all in the hips and involves quite a bit of spinning round.
Yes I really was that shit at it!
We got to my last dance, which was with Emily the Medic. Emily actually has eyes. Which was nice to notice.
But having achieved quite a bit in my 33 years, I have to say hardly anything rivals the feeling I got spinning round and putting my hand out and finding Emilie's actually bloody there! YAY!
OK several things to note.
1) Gloria Estefan you can just bugger off, because the rhythm is
not
going to get you, if you don't bloody want it to.
2) Despite being totally crap actually dancing is entirely possible.
3) I really wish there was more of this sort of thing in the world.
4) If I haven't convinced you yet, do bear in mind they have a shortage of blokes.
Ballroom and Latin Soc:
Cha Cha Cha…Cha Cha Tick.
Church of England
Chaplain
University of Southampton
Ballroom Dancing
The Big Tick
Southampton University
University
Soton Uni